SIMPLICITY, TECHNOLOGY, & SMILES.
TargetCW is your turn-key solution for managing your contingent workforce. Our comprehensive services can be utilized by companies around the globe to bring insights, compliance and strategic mobilization to your CW program without sacrificing customer service.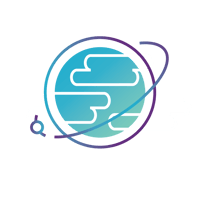 Our global organization infrastructure has been designed to manage your entire contingent workforce. Regardless of the business case, our strategic solutions allow you to meet your workforce goals.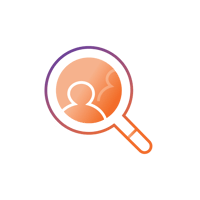 Your trusted partner for the right hire. From immediate temporary resources to the right strategic long-term fit for your organization; TargetCW is equipped with industry-leading recruiters to assist with meeting your hiring needs in all 50 states, and internationally.
150+
number of countries that we currently payroll in.
15,000
contingent workers that we payroll around the globe.
25%
average amount we save our clients on annual employer of record costs
Employment Agreement
Official employer of record: TCWGlobal

An employment contract in the Netherlands may only have a probationary period if the contract has a duration greater than six months.

Contracts (including open-ended) between 6 months and 2 years can have a maximum probation period of one month.
Termination Notice
The employer and the employee can terminate the employment contract without disclosing a reason during the probationary period.

After the probation period, employment relations can only be terminated with immediate effect under specific conditions, such as gross misconduct.

If an employee is on a fixed-term contract, there is mandatory termination protection. If a temporary contract will not be extended, Dutch law dictates that the employer must notify the employee in writing, at least one month in advance. If this written notice is not provided, the employee will be entitled to one month of employment or the equivalent pay. An employment agreement may be terminated if the dismissal is based on objective grounds.
Most commonly full-time employment contracts are based on 40 working hours per week and 8 hours per day.
The Netherlands celebrates 10 public holidays, which employees receive a holiday bonus for. This bonus is the equivalent to 8% of annual earnings, typically paid out in May or June.
Hourly employees will be paid premium rates for the following: working night (10pm-6am) 25%; over 8 hours in a day 15%; Sundays 50%; Bank Holidays 100%. Please note, employees have to take at least 15 Sundays a year off.
All employees in the Netherlands are entitled to vacation leave. The minimum number of vacation days permitted can be no less than four times the weekly work period (for most full-time employees, this is the equivalent of 20 days). However, it is common for employers to allow 5 additional days.
Amsterdam Sloterdijk Teleport Towers
Kingsfordweg 151, Amsterdam, 1043 GR, Netherlands
international@targetcw.com