TCWGlobal timecard approvers can approve timecards in WebCenter by following three simple steps and ensuring accuracy.
Approving worker timecards in WebCenter is quick and simple!
To ensure on-time processing and worker payments, TCW asks that all timecards are approved by 2:00 pm
PST on Mondays
.
Workers in the US submit timecards weekly for approval and payment
Workers outside of the US submit timecards weekly, although the pay frequency can vary by country. International worker timecard approval should take place weekly to avoid any delay in payment processing. Workers who are paid monthly may submit multiple timecards in the week crosses from one month to the next, and hours should be approved once submitted to ensure timely processing.
To approve your assigned worker's timecard, log into WebCenter and then follow the below 3 steps:
1. From the home screen, click on Review to view the timecard(s) requiring approval. You may also access these from the Timecards tab if preferred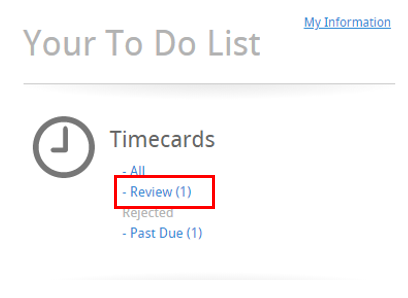 2. Review the details of the timecard by hovering over the Timecard icon (a popup will appear). To ensure accuracy in the worker's payment, please review all details including hours worked and any additional details available (worker notes, cost centers, etc.)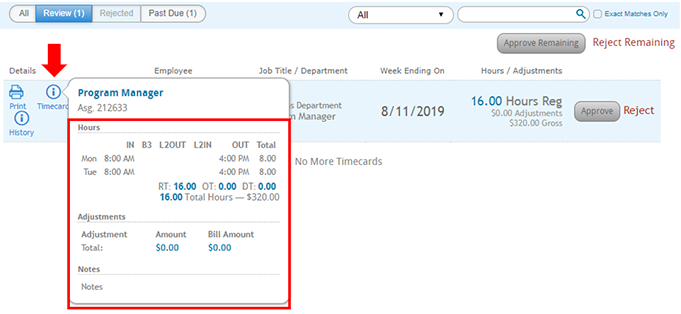 3. If the details on the timecard are correct, click Approve on the right-hand side. If the timecard displays incorrect hours or any other details that need to be adjusted, you may Reject the timecard and leave a note about what needs to be updated.
Rejected timecards require worker attention before processing, and must be resubmitted for review and approval.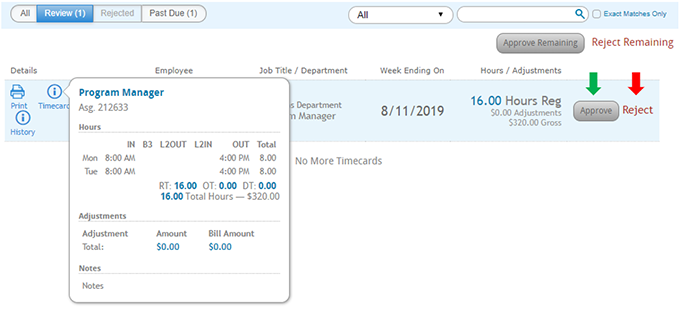 If you have many timecards to approve, you should review them all for accuracy and then can click Approve Remaining at the top of the screen to approve all at once.
TCWGlobal appreciates your assistance in ensuring on-time timecard processing. If you need any additional assistance, send us a chat, email hello@tcwglobal.com or give us a call at 858-810-3000.
You may also review additional articles regarding WebCenter and more by clicking here!