SIMPLICITY, TECHNOLOGY, & SMILES.
TCWGlobal is your turn-key solution for managing all things contingent workforce. Our comprehensive services can be utilized by companies around the globe to bring insights, compliance, and strategic mobilization to your CW program without sacrificing great customer service.
We take care of all your contingent workforce needs.
Global Payrolling
We can payroll in over 150 countries around the globe. You identify the talent and we place those workers onto our employment structure, taking on liability as their employer of record.
Explore Global Payrolling
Staffing & Placement
From immediate temporary resources to strategic long-term fits for your organization, our industry-leading recruiters will assist with meeting your hiring needs in all 50 states, and internationally.
Explore Staffing & Placement
MSP & Technology
Our award-winning software, StaffingNation, provides power and flexibility to meet your company's changing needs. Our team can provide onsite, offsite, or hybrid support.
Explore MSP & Technology
Audit & Compliance
We take the guesswork out of compliance. Our thorough evaluations ensure your current contingent workforce program is up to date and that all workers are properly classified, paid, and documented.
Explore Audit & Compliance
Angelina is always on top of getting me assistance right when I need it most! I really appreciate having her to look up to here at TargetCW. She also helps brighten my day whenever she is just checking in or updating me on something. I couldn't have asked for a better Account Manager! ☺
REVIEW FOR ANGELINA C.
07.10.21
Priscilla has been absolutely wonderful! She is very prompt in her responses, which exude such warmth and kindness. Very approachable and if she did not have any answers, she would ask around and find out the appropriate info. Thank you for all of your hard work Priscilla!
REVIEW FOR PRISCILLA K.
01.18.21
She always responds to my emails quickly and with all of the information I needed — no need for a series of back and forth emails! She is incredibly kind and supportive even from hundreds of miles away!
REVIEW FOR KIMI R.
01.19.21
LEADING TECHNOLOGY
Make your contingent workforce
program the best it can be.
StaffingNation, our award-winning software, creates a full ecosystem for your contingent workforce strategy. Compliance, architecture, approvals, onboarding, agency management, and talent pool are all built-in. You won't need another tool to manage your CW program.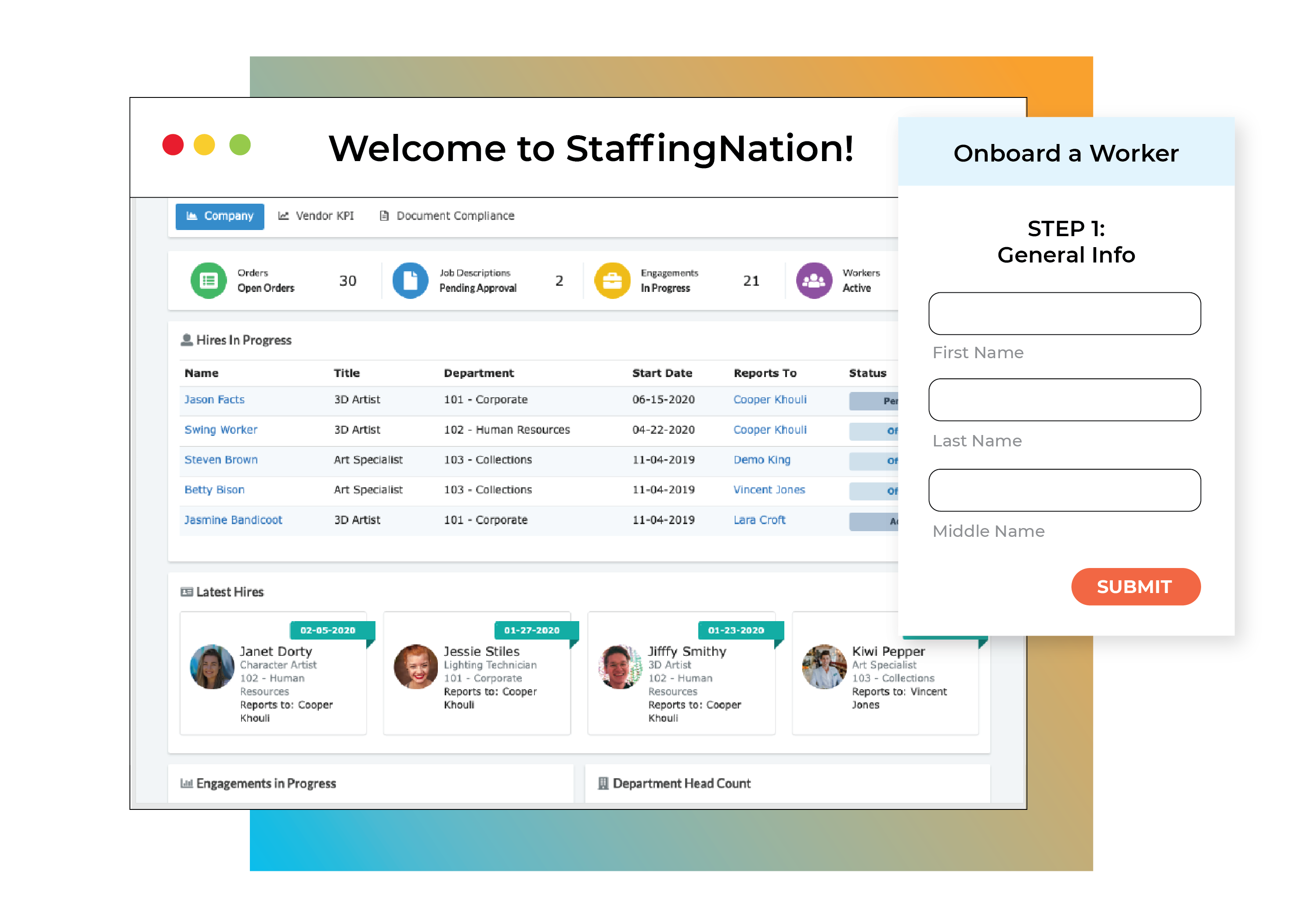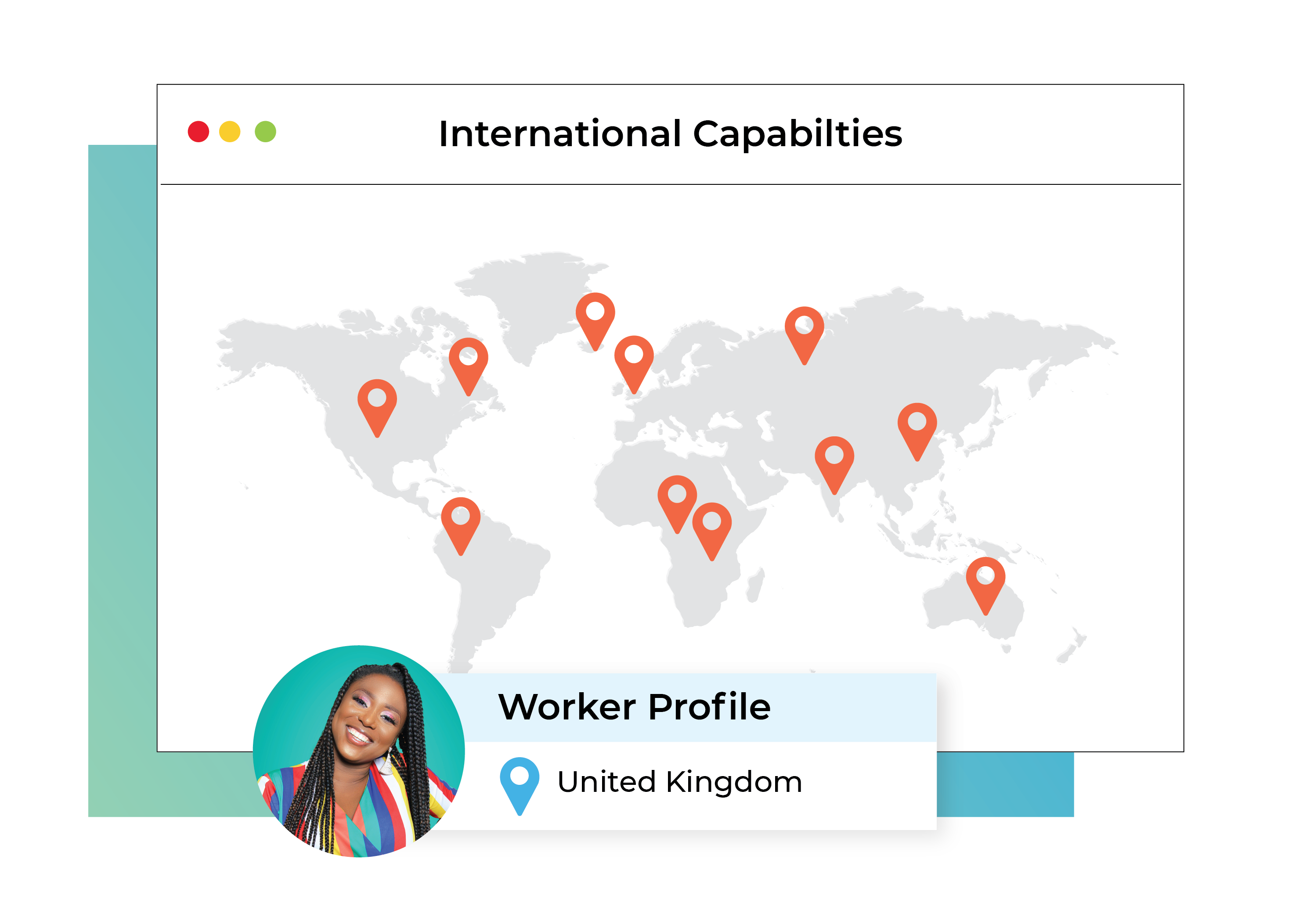 GLOBAL PAYROLLING
Payroll anywhere in the world.
The possibilities are endless! With TCWGlobal, you can employ workers around the globe. You find the talent, we take on and manage all taxes, employee benefits, risks, and liabilities. It's that easy.
EXCELLENT CULTURE
Memorable service, always.
Our company consistently trains and encourages a positive internal culture, resulting in great customer service for our clients and employees. Our 95% employee retention rate says it all.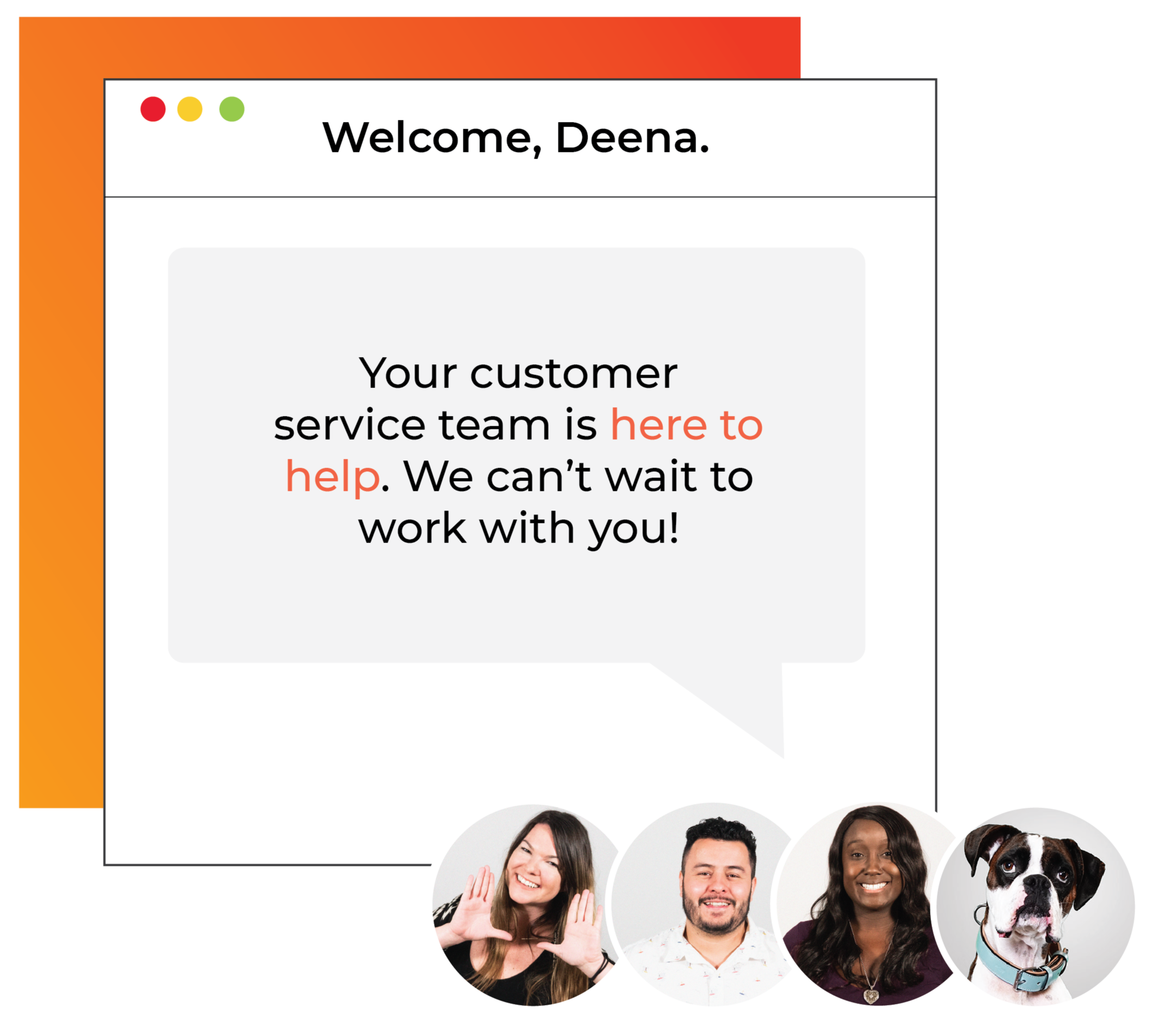 Check out some of the awards we've won.







Take your Contingent Workforce
to the next level.