Who we are
At TCWGlobal, we value constant alignment, memorable service, and beautiful design. These values govern and guide our day-to-day work.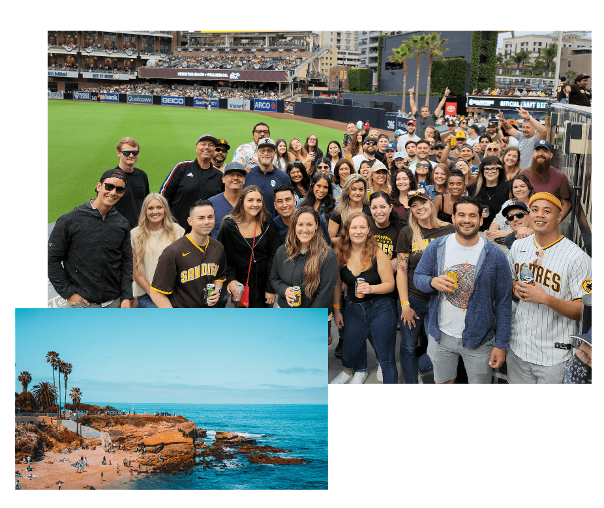 We believe happy employees create happy customers.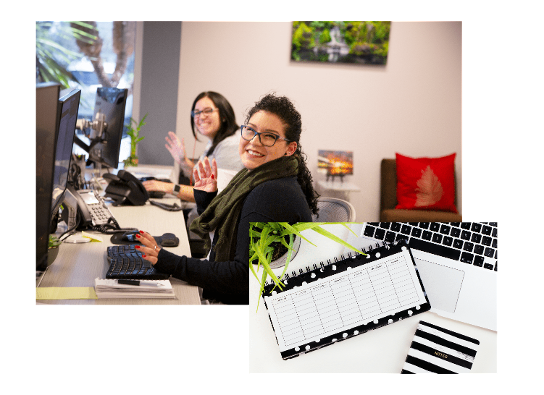 Established in 2009, TCWGlobal has been voted "Best Place to Work in San Diego" for 6 years running. Our culture has played a big role in the success of our company. Offering company retreats, pool parties, happy hours and ping pong, our goal has always been to maintain a small company atmosphere even as we grow and expand.

If you visit our corporate headquarters you will see smiles, hear laughs, and watch four-legged friends run around. It is clear that we sincerely care about the happiness of our employees and clients before everything else.

Employee retention rate

Client retention rate

Annual growth rate
Memorable Service
In our speech, our software, and in the way we interact with every employee or client, we want to leave a positive and lasting imprint. Quick and insightful customer service is core to our success and your happiness.
Constant Alignment
It's all about synergy. We are constantly open to adjusting strategies for the greater benefits of our employees and clients alike. No matter how unique your program, we strive to be aligned with your vision and goals.
Beautiful Design
We know there's always more than meets the eye. We carefully craft and analyze our path, people, and processes so that your experience, as well as every interaction you have with us, is a beautiful one.
PHILANTHROPY
Giving Back
Making a difference is at the heart of what we do at TCWGlobal. In fact, each year we pledge to donate a large portion of our quarterly profits to various non-profit organizations. We also encourage our workers to make charitable donations and we support their efforts by matching contributions to all certified 501(c)(3) nonprofit organizations.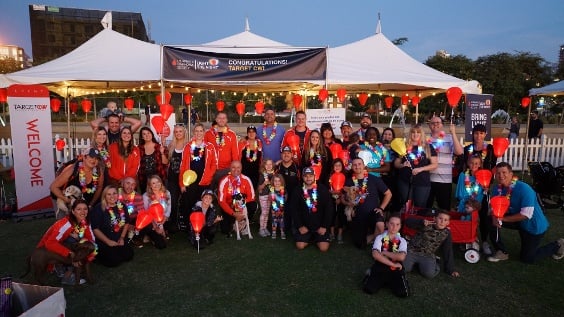 Oct. 2010
Our first ever Halloween Party at our old town office! We were a little ambitious inviting everyone in our building to the party, including our vendors.
Nov. 2011
Volunteerism and philanthropy have been in our DNA since day one. We sponsored our first event, the Susan G Komen Race for the Cure to fight breast cancer.
2011
Celebrating success with your work family is so important. The short, two-hour flight to Cabo made this the perfect destination for a retreat to learn and recognize our awesome employees. The pool and drinks weren't bad, either!
2012
TargetCW payrolls its 100,000th worker.
May 2013
After a quick 3 years, we outgrew our Old Town office moved to Kearny Mesa. We were all hands on deck fixing, cleaning, and helping in every way possible. The best part was our raising of the American Flag Ceremony.
Oct. 2013
Our Cabo trips quickly became something to look forward to as we grew and hit goals for growth and customer service. We introduced programs for sales and operations to create incentives and reward earmark accomplishments!
2013
At the end of 2013, we won our first Best Places to Work award. Our cultural roots and foundation were beginning to form with more formal training but we still enjoyed good food and fun!
2014
Our first event at Father Joe's Village serving food and making a hair net look amazing.
2016
TargetCW hits $211 Million in collective billing!
2019
TargetCW hits over $426 Million in billing!
2021
TargetCW moves into its new, high-tech building complete with a gastropub, gym, spa, cafes, coworking spaces, outdoor fire-pits, and walking trails.
2021
TargetCW is excited to announce its new name and brand, TCWGlobal!
Check out some of the awards we've won.







Interested in joining the TCWGlobal family?