See your brand-new order details page!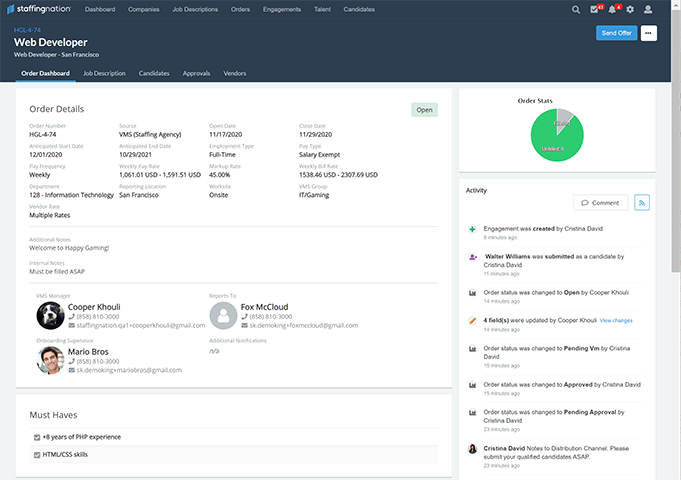 Depending on your user role and permission, you will have access to certain order information.
Let's go over the different tabs:
Order Dashboard
The Order Dashboard tab will show you the order details, any must-haves, order stats widgets, and activity feed.
Did you know… You can follow any activity feed in StaffingNation to receive bell notifications of any recent activity!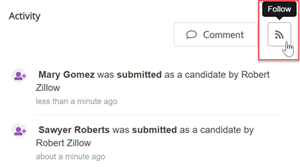 Get notifications about activity on a job description, an order, a candidate, or a worker engagement. Give it a try!
Job Description
The Job Description tab shows all the job description details, including pay type, rates, job brief, responsibilities, requirements and prescreen package for that specific role.
Candidates
All candidates submitted by vendors, auto-suggested by the system, and added to the order from your talent pool are in one place under the Candidates tab.
You can review the candidate information and select Consider, Don't Consider, Request Interview, and Hire Candidate.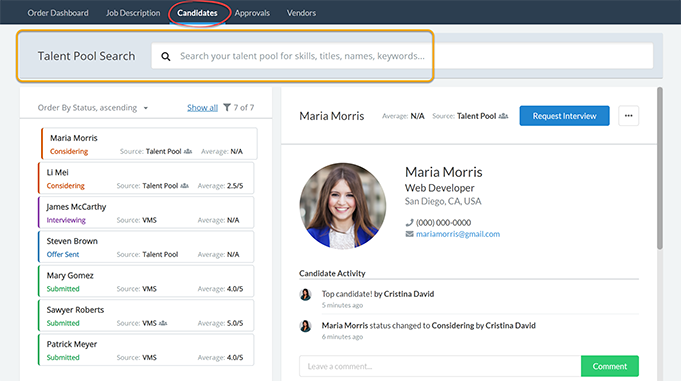 Use the Talent Pool Search to find quality candidates! Key in skills, titles, names, etc. to search your talent pool and add talent to the order.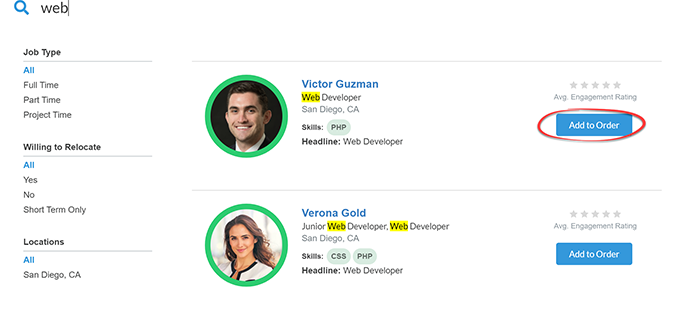 To learn more about Talent Pool, check out our Talent Pool article.
Approvals
If the order requires approval, the approval path will be outlined on the Approvals tab for full visibility.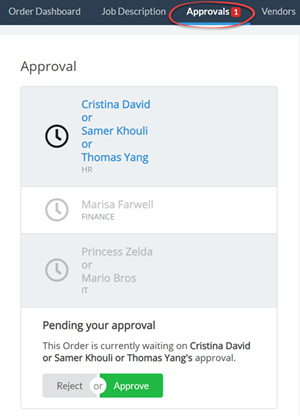 Vendors
If the order is sent to vendors to fill, you will see the list of vendors with their company information and recruiting specialization on the Vendors tab.