Sending Job Offers with StaffingNation
Send an Offer
Once you've created an order, you can send an offer to a new worker.
To send an offer, right-click on the open order you want to fill and select "Send Offer."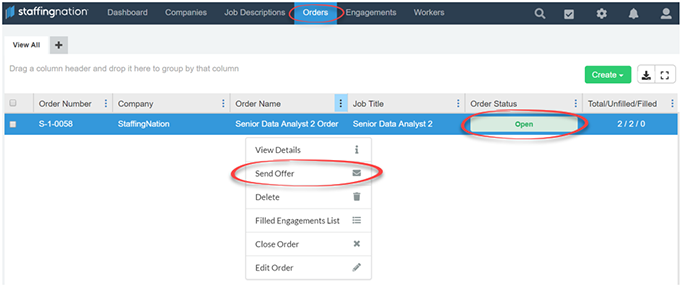 Complete the offer information.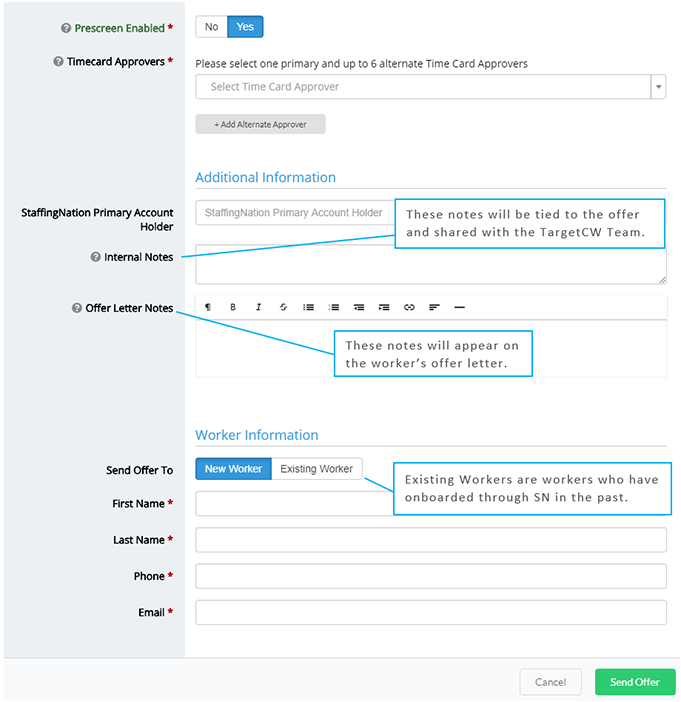 Once you click "Send Offer," the worker will receive an offer letter and once the new worker accepts and signs their offer letter, they will complete their employment profile in StaffingNation.