In the Job Descriptions tab, you will find all pending approval and active job descriptions.

To create new job descriptions, click on the "Create Job Description" button and fill out the Job Description form.
*You do not need to create a new job description if the one you need is already in StaffingNation.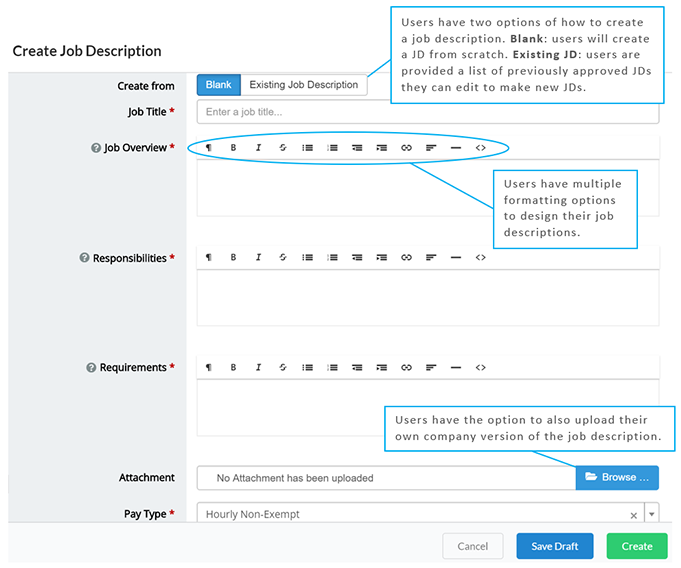 Once the job description is created, TargetCW will review and approve it within 1 business day, changing the Status from "Pending Approval" to "Active."
Once you have an active job description, you can now create an order and send an offer to a new worker or create an open VMS order for staffing agencies to fill.