You will receive an email notification from StaffingNation to set up your vendor account.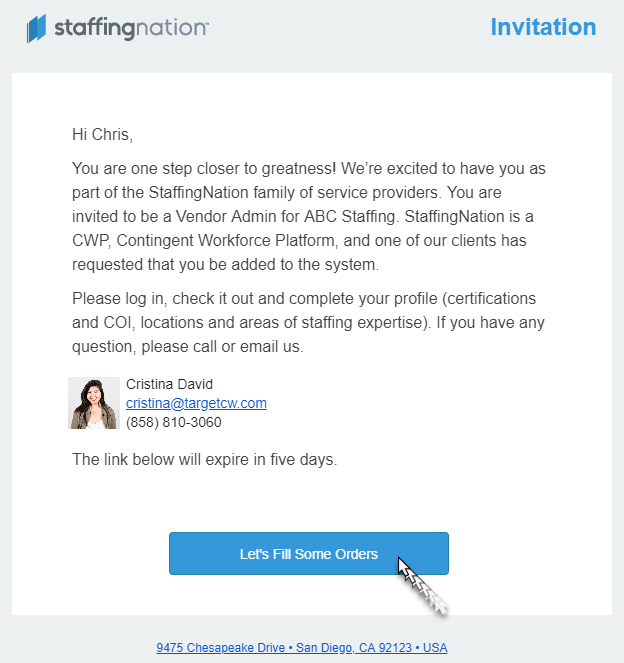 You will be prompted to set up a password, complete your company information and acknowledge the "Vendor Terms of Service."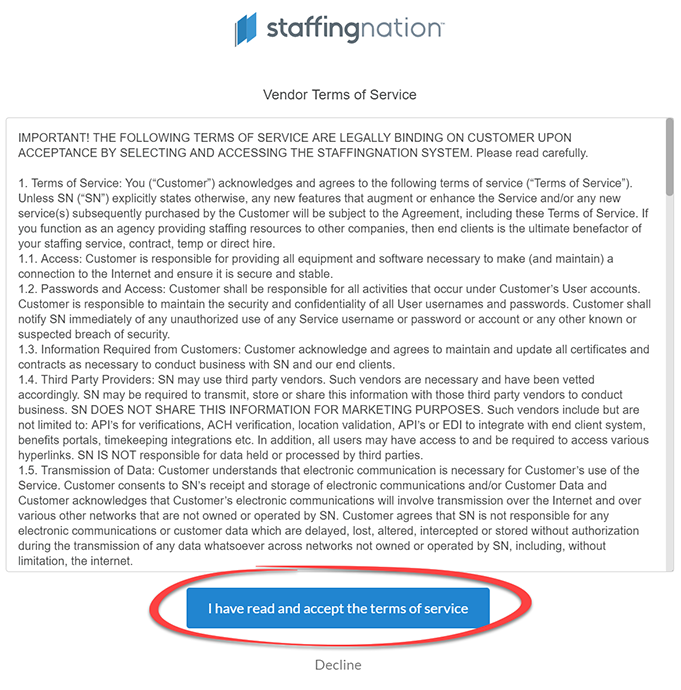 You will then be directed to your Vendor Administration Settings page to complete setting up the rest of your vendor information.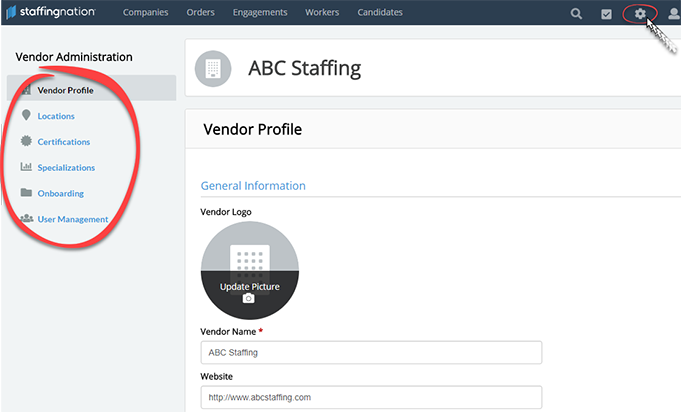 Vendor Profile – Add a company description and a logo.
Locations – Add vendor locations.
Certifications – Upload certifications. The following certifications are required:
- COI
- W9
- EFT bank information
- Copy of a voided check
Specializations – Highlight your specializations.
Onboarding

Setup – Set your preference for collecting worker employment eligibility information and withholding allowance, specify your payment options for your workers, and provide a prescreen contact email to receive pre-employment screening notifications.

Offer Letter – Select your payday and include your legal employer disclaimer, employment agreement, contact information, and/or any additional information your company requires on the worker Offer Letter.

Forms – Send all your vendor-specific onboarding worker forms to your TargetCW contact (NDA, company handbook, policy acknowledgment documents, etc.). TargetCW will audit and upload all forms into StaffingNation for your new workers to complete electronically during onboarding. You will see the list of your vendor-specific forms under the Forms tab.
User Management – Add any additional users (Vendor Admin, Recruiter, Vendor Team Member).
Once you've completed setting up your vendor account, you will receive an email notification when a new job order needs to be filled so you can start submitting your candidates!