Vendors can submit candidates for job orders, coordinate interviews, and approve job offers through StaffingNation.
Once you've set up your vendor account, you will receive an email notification when a new job order needs to be filled.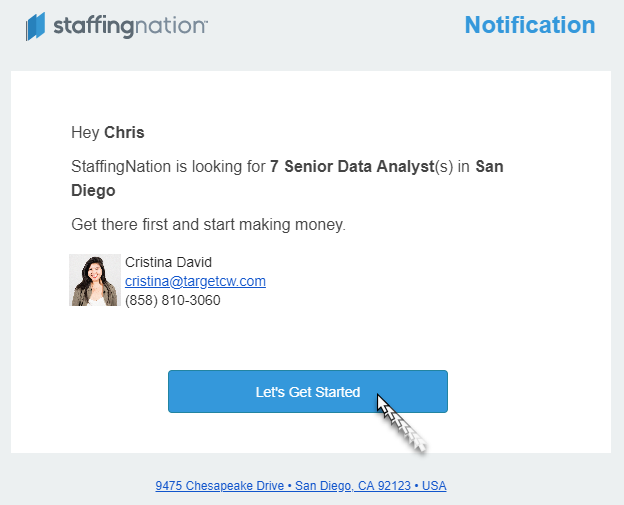 You can also go into your StaffingNation account to view job orders.

Click on the new job order to review the details and "Accept Order" to start submitting your candidates.
To submit a candidate, select the order and click "Submit Candidate."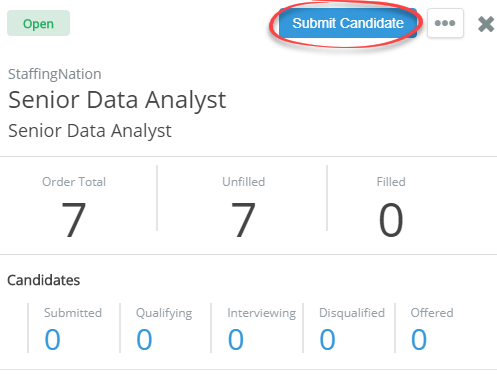 You will have an option to submit an existing candidate already in the system or a new candidate.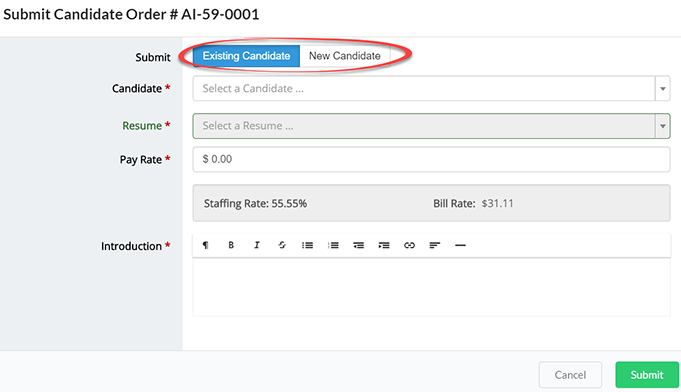 Once a Hiring Manager reviews your candidate and requests an interview, you will receive a notification. The VMS Manager will then coordinate the interview scheduling between you and the Hiring Manager via email.
Once the Hiring Manager decides to hire your candidate, you will receive an email notification to review the final job offer and you can accept or reject to request changes.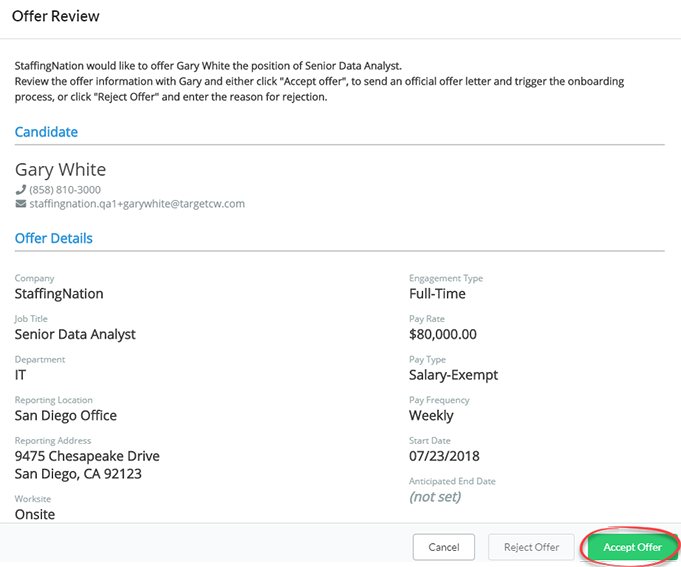 Once you accept the final job offer, an official offer letter is sent to the new worker and the new worker will need to complete their employment profile in StaffingNation.
You will have full visibility of the worker's onboarding status on the Engagements page.

Once the worker completes onboarding, you will receive an email notification to review and "Approve" the worker's completed employment profile.