How to approve VMS job orders
When a Hiring Manager submits a VMS job order, you will receive an email notification to log in to StaffingNation to review, edit and approve the VMS order.

Once you approve, the order is sent to the selected vendor group to fill.


View candidate resumes
Once vendors submit their candidates to the Hiring Manager, you will have access to view the candidate information and their resumes by selecting the order and clicking "View Candidates."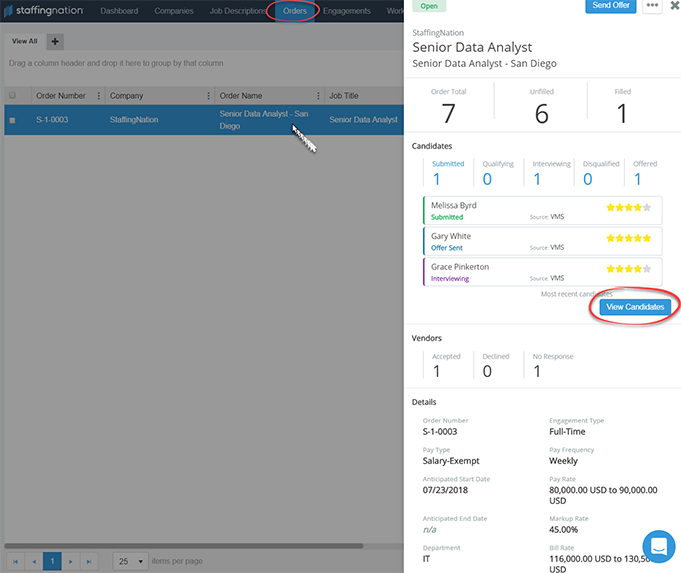 You will have visibility on the candidate status and you can leave a comment for all to see.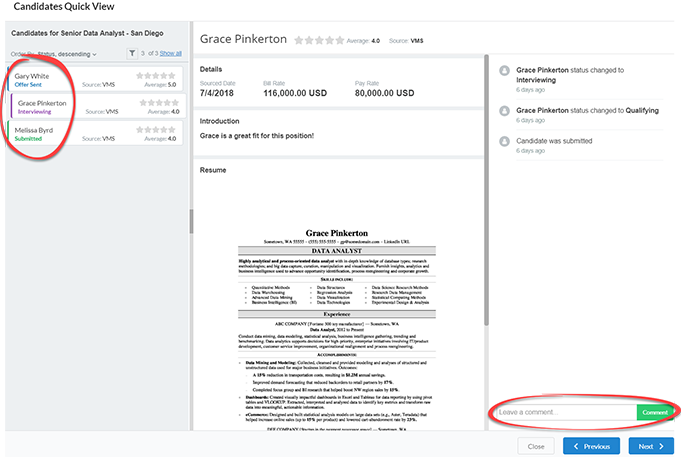 Coordinate candidate interview scheduling
You will receive an email notification once a Hiring Manager requests a candidate interview. You will then coordinate the interview scheduling between the Hiring Manager and the vendor who submitted the candidate via email.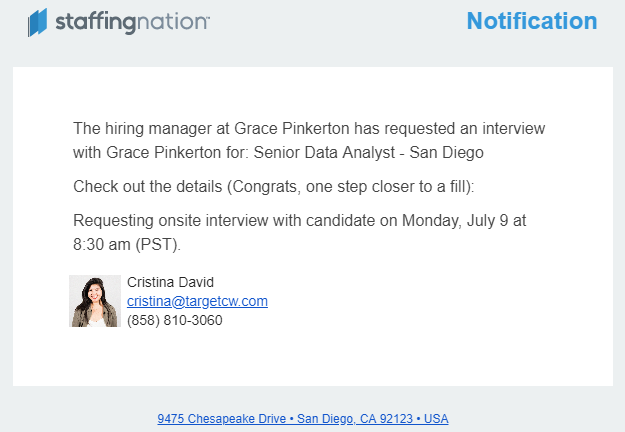 Worker onboarding status
Once a Hiring Manager decides to hire a candidate and the final offer is accepted by the vendor, an official offer letter is sent to the new worker and the new worker will need to complete their employment profile in StaffingNation.
You will have full visibility on the worker's onboarding status in the Engagements page.
Visibility and reports
You can group, sort and filter data from the different pages in StaffingNation (Companies, Job Descriptions, Orders, Engagements and Workers pages) to create reports.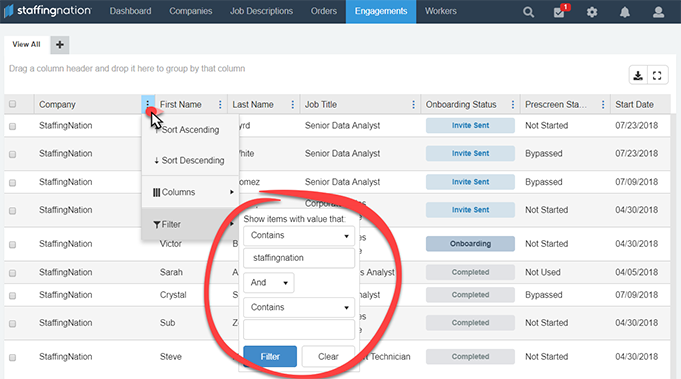 You can save the view by clicking the + icon and providing a name for the view.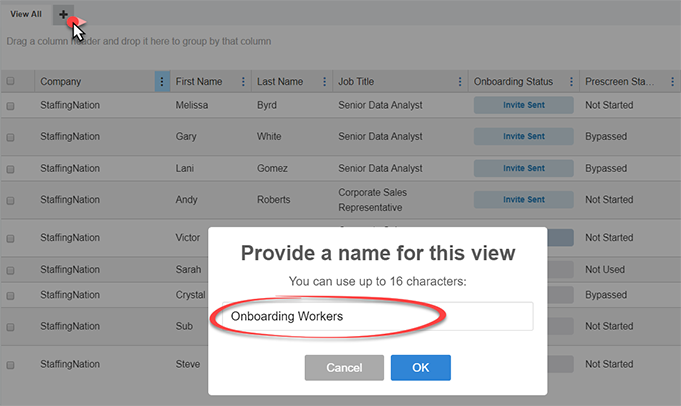 You can also export the data into an Excel spreadsheet by selecting the Export Excel icon.