Five reasons to partner with TCWGlobal when payrolling global workers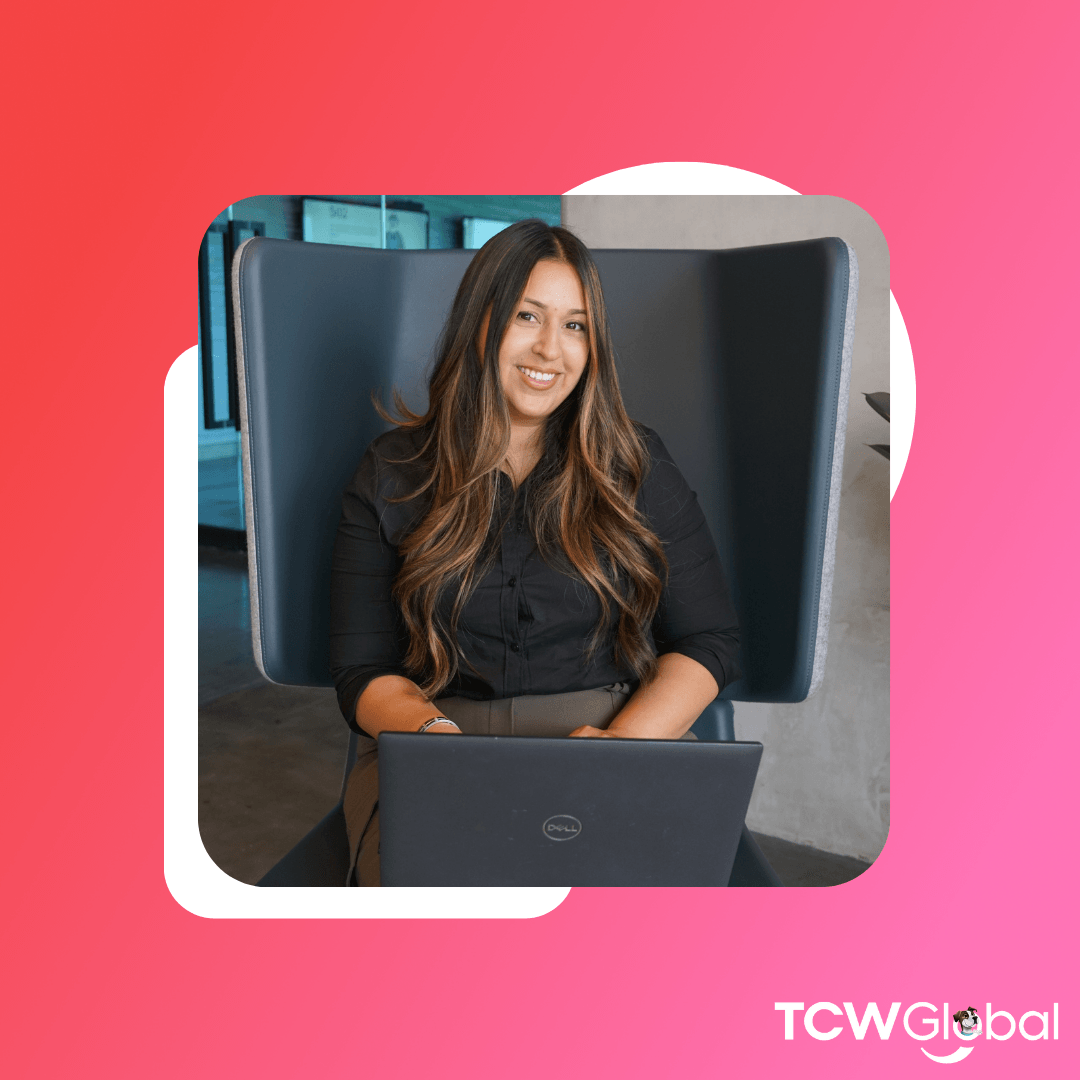 If the last year has taught us anything, it's that having access to talent around the globe can help drive business and take your organization to a new level. As your employer of record, we can help you better manage your contract, temporary and seasonal workforce in over 150 countries around the globe.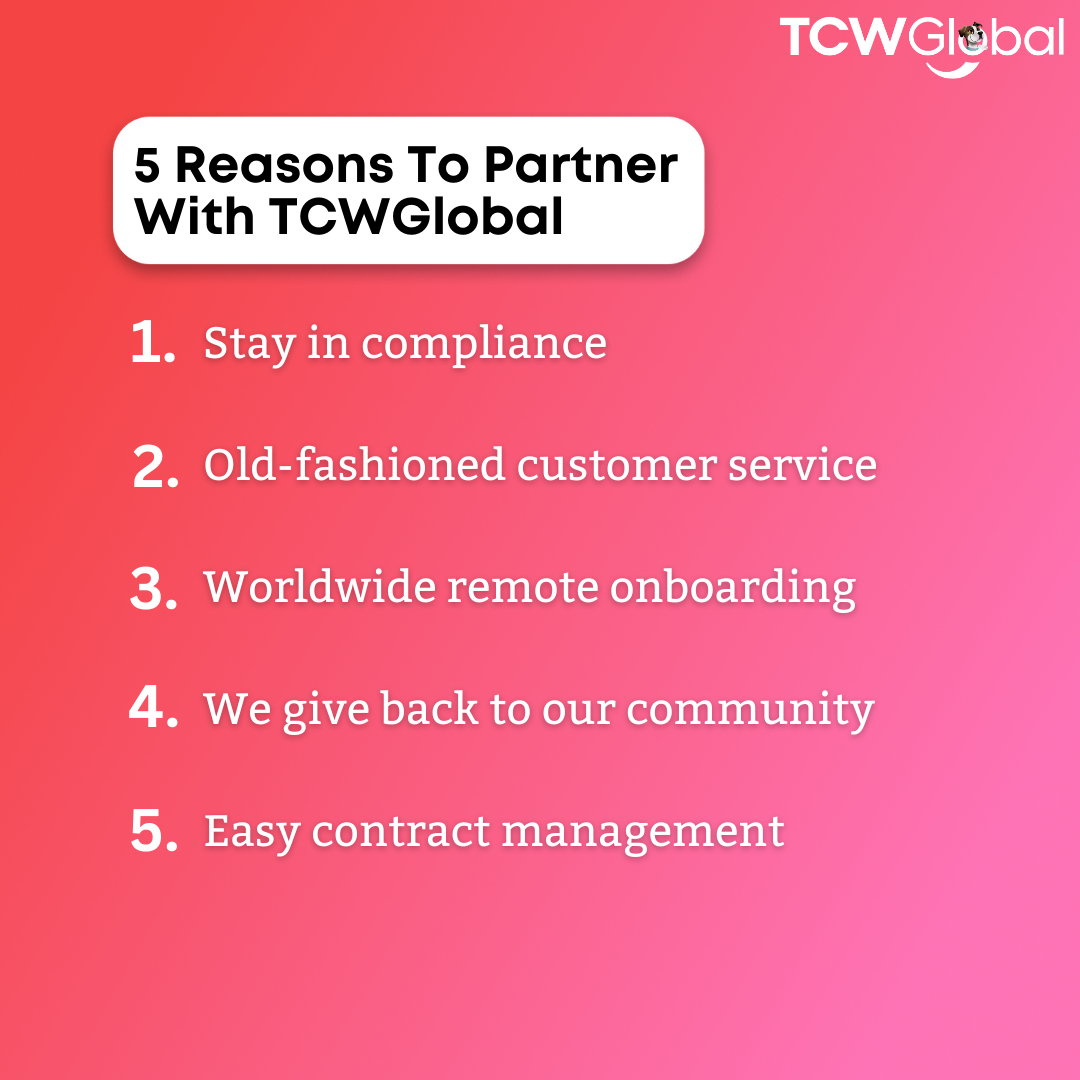 No more worrying about compliance and endless, disorganized onboarding processes. The winning mix of our amazing customer care team and our award-winning software will ensure you're taken care of. Below are five reasons partnering with us will benefit your CW program:
1. No more worrying about compliance. Let's face it-the gig economy can be complicated. Classification of workers has become more and more complex and the stakes are extremely high when it comes to compliance. Our experienced legal team will help you navigate and understand the latest laws and practices to help optimize your utilization of contingent workers.
2. Old-fashioned customer service. When you call us, you'll always get a real person ready to help. Your dedicated support team will be there for you and your workforce every step of the way! We hold your hand through the onboarding process and beyond. Our 97% client retention rate is a testament to our incredible service.
3. Remotely onboard your workers from anywhere in the world. From onboarding a contractor in 14 minutes, to managing a contingent workforce of over 1000, to hybrid VMS functionality, our award-winning proprietary software has it all! The best part? It's FREE with our employer of record services.
4. We give back to the global community. When we say we love giving back, those aren't just words. We live this everyday through our actions. With our charitable match program, we were able to donate around $550,000 to various non-profits in 2020. We work with non-profits in the cancer research space, gender equality, STEM, foster care, and animal welfare.
5. We provide easy contract management. Our vendor input system builds an extensive self-service profile. This includes client-side contracts and vendor-side certifications which include SSAE, COIs, NDAs, certifications, and more! Our team of experts ensures you have everything in place to run a seamless contingent workforce program with amazing talent.
Broaden your talent and teams with TCWGlobal as your global payrolling partner. To contact our sales to team, visit https://www.tcwglobal.com/contact-us or call 858.810.3000 to chat with us about your needs. We'd love to help you improve your contingent workforce program.