Is an Employer of Record Worth the Investment? Exploring the Costs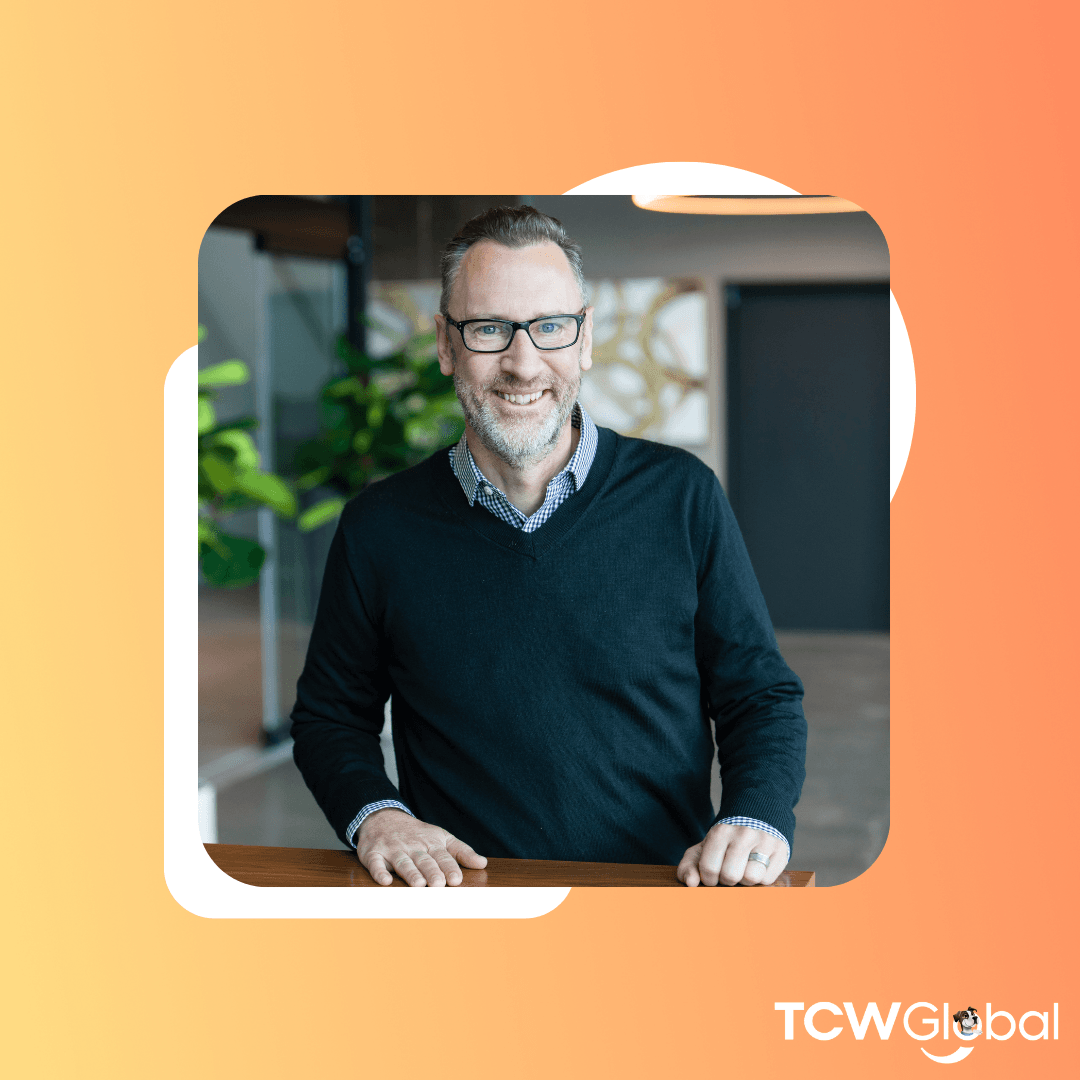 Introduction
If you're a business owner, you've probably heard of the concept of an Employer of Record (EOR). If you haven't, this post is also for you.
As an employer, you have a lot of legal responsibilities to your workers. From payroll taxes to benefits and compliance, it can be challenging to stay on top of everything that's required of you. One way to ease this burden is by hiring an employer of record (EOR). An EOR helps ensure that all parties get paid on time and avoid penalties for not complying with state laws — and the best part is that they can save you money in the long run!
What is an Employer of Record?
An Employer of Record (EOR) is a third-party organization that takes care of all employment-related responsibilities for a worker, such as payroll, taxes, and benefits, while the client company retains control over the worker's duties and performance.
What is the difference between an employee and a contingent worker?
An employee is someone who works for you and your organization as part of your team. An independent contractor or a contingent worker isn't part of your company's payroll system (meaning they would receive their W-2 or 1099 through the employer of record). In order to be considered an employee, there are several factors that must be met. For example, schedules and timecard approvals must be completed by a person within the client's organization. In addition, the worker must be performing duties under the direct supervision of another person within your organization (your manager).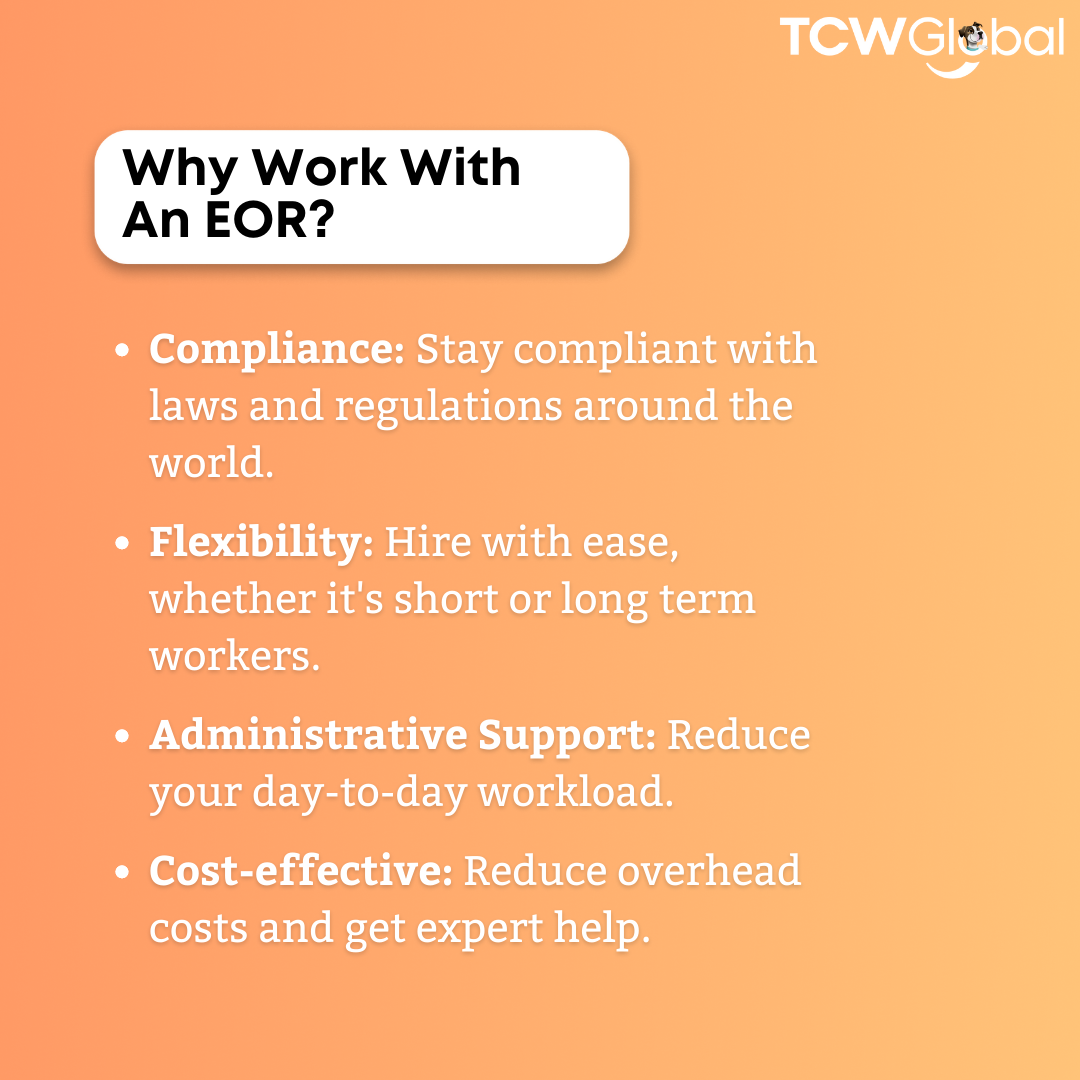 Why Use an Employer of Record?
Working with an employer of record (EOR) has many benefits:
Compliance: EORs help clients stay compliant with local employment law and regulations when hiring workers in foreign countries or domestically. They manage legal documentation and ensure that payroll and taxes are processed accurately and on time.
Flexibility: EORs offer greater flexibility for client companies to hire and onboard employees in new markets quickly, without the need for a legal entity or company incorporation. This can be especially useful for businesses looking to expand into foreign markets without the need for a significant investment of time and resources.
Administrative support: EORs can also provide additional administrative support, such as time and attendance tracking, expense management, and Human Resources support, which can help reduce the day-to-day workload of client companies' internal HR teams.
Cost-effective: Working with an EOR can be a more cost-effective solution for businesses than establishing an entity in a foreign country. It can help reduce overhead costs, as well as the need for additional staff to manage HR and compliance functions. By leveraging economies of scale, EORs can often provide these services at a lower cost than client companies could achieve on their own.
What else can an EOR do for your company?
An EOR handles the following things as well:
Process W-2s for our clients' payrolled workers

Processing payroll

Sending out 1099s to independent contractors, freelancers, and other contractors who are payrolled by us

Accurately report taxes for contingent workers under our payroll
How Do I Choose a Provider?
Choosing a payroll provider is an important decision, and one that should be made carefully. Here are some things to consider:
Do you know people who use this company? Have they had good experiences with them? Are there any horror stories floating around? What is the tea?
How easy is it to get in contact with someone at the company when you have questions or concerns? Is there someone who specializes in helping newbies like yourself figure out how everything works?
Cost effectiveness or lack thereof! Some payroll providers offer freebies like free training sessions or free tech support, others charge extra for these services (which may make sense if these things are important for your business). If you find yourself spending too much time trying out different providers' websites just because each one has its own quirks or formatting issues when entering data into their forms...well...that might not be worth paying extra for any more than having access.
The Bottom Line
Employer of record services are a cost-effective way to manage your payroll and HR needs. Employers can save time, money, and energy by outsourcing these vital functions. If your company is interested in expanding their operations internationally but doesn't have the resources to establish an offshore presence themselves, an EOR offers a way to do so without having to hire additional workers or buy equipment.
In short: An employer of record is worth the investment!
Looking for a way to save time and money? TCWGlobal can help!
At TCWGlobal, we want to help you focus on what matters most. Using our employer of record (EOR) services can offer your business many benefits, including compliance with local laws, administrative support, and cost-effectiveness. By partnering with our EOR services, you can focus on growing your business and expanding into new markets, without worrying about the complex legal and administrative tasks of managing a global workforce.
If you're interested in learning more about how our EOR services can help your business succeed, give us a call at 858-810-3000 or email us at hello@tcwglobal.com
Our team of experts can provide you with a customized solution that meets your unique needs and objectives. Don't let the challenges of global employment and global expansion hold you back - work with us and unlock your business's full potential.
Contact us today to learn about the benefits of employer of record services and to inquire about the employer of record cost.