The Benefits of Working with an Employer of Record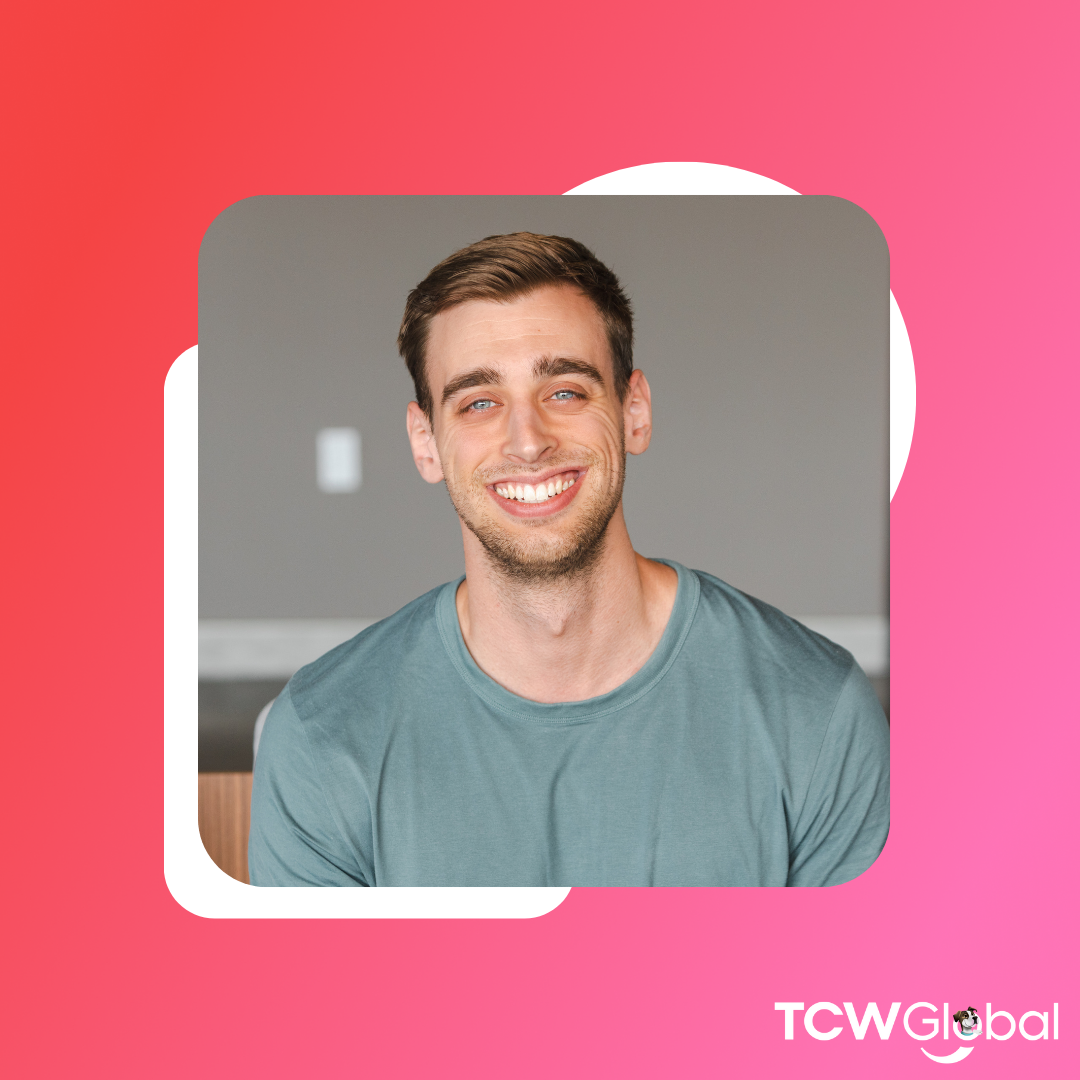 ABC Company had just expanded into a new market, and they were excited to start hiring local workers to help them grow their business in this new area. However, they quickly realized that the process of hiring and managing workers was much more complex than they had anticipated.
To help them navigate this complicated process, ABC Company decided to use an Employer of Record (EOR) service. This service allowed them to hire local workers. The EOR acted as the legal employer for ABC Company 's new workers, handling all the legal and administrative tasks associated with hiring and managing staff.
The EOR took care of everything from payroll and taxes to compliance with local labor laws, allowing ABC Company to focus on growing its business.
As ABC Company continued to expand into new markets, they continued to use the EOR service to help them hire and manage local employees. Over time, the employer of record became an integral part of their business strategy, enabling them to grow quickly and efficiently without the need for expensive legal infrastructure in each new country.
Introduction
When it comes to hiring and managing a workforce, there are a lot of things to consider. One option that has become increasingly popular in recent years is working with an Employer of Record (EOR). 
In this blog post, we'll explore the benefits of Employer of Record services and why working with one might be the right choice for your company. From simplifying HR processes and reducing administrative burdens to providing expert support and minimizing legal risks, we'll examine the many advantages of partnering with an EOR.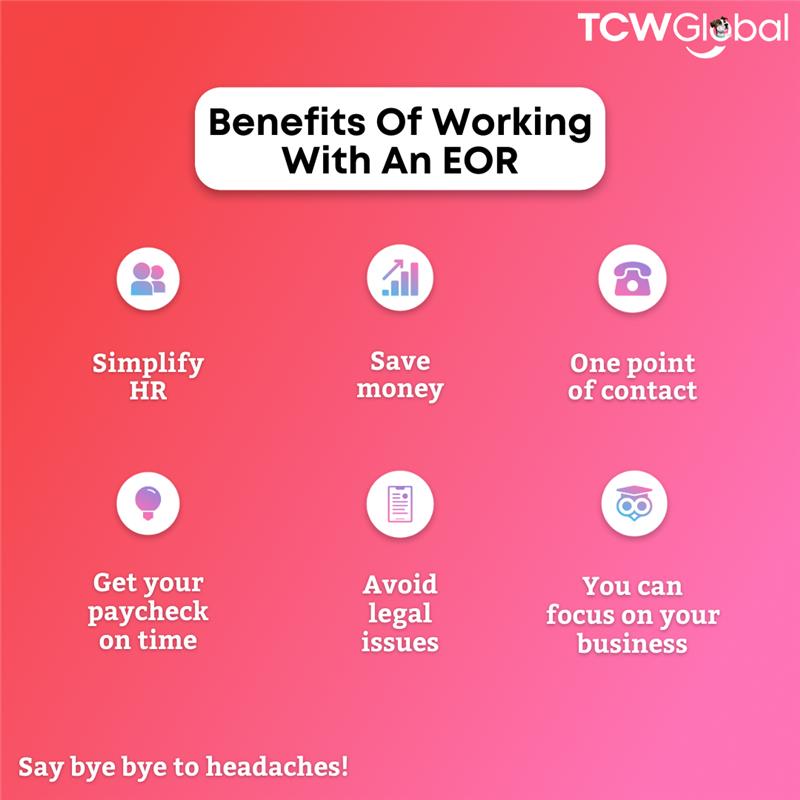 What is an Employer of Record?
An Employer of Record (EOR) is a third-party organization that takes on the responsibilities of your company's remote workforce, handling everything from payrolling and taxes to compliance and benefits (including 401K, health insurance, etc). 
Essentially, the EOR becomes the legal employer of your workers, whether they are on-site or remote. And this in turn allows you to focus on your core business while the EOR handles the rest.
Simplify HR Processes
One of the main advantages of working with an EOR is the simplicity it brings to your HR processes. An EOR handles all the complex HR tasks and processes, allowing you to focus on what really matters: your business. This can save you time and money, as well as reduce the administrative burden on your internal team
As mentioned previously, managing the HR processes can be a headache for many businesses, particularly those with a remote workforce. With EOR services, you can streamline these day to day processes and take the burden off of your internal team. EORs handle everything from onboarding and benefits administration to payroll and taxes, freeing up your time and resources to focus on other areas of your business.
Get your paychecks on time
An Employer of Record is responsible for paying contingent workers. They are also responsible for managing the payment of payroll taxes and providing benefits to  workers. This means that if you work for an Employer of Record, you can be assured that your worker's paycheck will arrive on time and in full.
Minimize legal risk
Compliance with employment laws can be a challenge, particularly when it comes to classifying workers in different states or around the globe. By working with an EOR, you can rest assured that your company will stay compliant with all the local law and relevant regulations. EORs keep up with changing labor laws and regulations, ensuring that you remain in compliance and avoiding potential legal risks.
In addition to simplifying your HR processes, an EOR can help you minimize legal risks. An EOR is responsible for ensuring that your contingent workforce is managed compliant with all relevant laws and regulations, including those related to payroll, taxes, benefits, and more. By working with an EOR, you can avoid costly legal risks and penalties that could arise from noncompliance.
When hiring your contingent workforce you can use our platform to manage the onboarding and offboarding process. Your workforce will be able to access their W-2 forms online, as well as any other forms that may be required by their state. Employers of Record help take care of everything for you so that it's easy for both parties involved.
When you're working with an Employer of Record, you can sleep comfortably knowing your workers are being handled in a compliant manner. You don't have to worry about onboarding compliance, managing payroll, or preparing their W-2 forms at the end of the year.. 
Focus on what matters
Working with an Employer of Record helps you keep track of all your workers, so you can focus on other things. You can focus on your core business and customers, you can focus on the product or service that you offer, and most importantly, you can make sure that everyone is happy in their jobs.
Working with an Employer of Record means they'll take care of all the legal paperwork involved in hiring new people (like I-9 forms) so that it doesn't distract from other important tasks like managing customer relationships or improving your business model.
The worker experience is seamless
When you work with an Employer of Record, your workers have access to the same tools, systems and processes as other workers. This means they can be paid on time, accurately. It also means that you don't need to worry about tax implications for each location you utilize workers in: your EOR will handle all of this for you so that all your resources are focused on growing your business.
You'll have a single point of contact
TCWGlobal can become your legal Employer of Record. As your Employer of Record, we can help you with payroll tax compliance and we also offer 1099 vetting compliance services. We also handle onboarding, benefits administration, and more for your contingent workers.
At TCWGlobal, our services are designed to save you time and money. We work with you to help you determine which services are right for your business. If you partner with us, you can rest assured that our team of dedicated experts will help ensure that all worker benefits are in compliance with all legal requirements and that they meet the needs of both companies and workers alike.
Save money
While the cost of working with an EOR varies depending on your specific needs, it can be a cost-effective solution for businesses of all sizes. By partnering with an EOR, you can avoid the costs of setting up and maintaining your own HR infrastructure, which can be a significant expense.
Working with an EOR can also help you save money. By outsourcing certain HR responsibilities to an EOR, you can avoid the costs of hiring and training a larger internal HR team, as well as the costs of maintaining some of the HR infrastructure to support multistate or international hiring. In addition, an EOR can help you reduce your administrative costs, such as those associated.
Conclusion
When you work with an Employer of Record, you can rest assured knowing your workers are compliantly onboarded, paid, and offboarded. It's also easier to implement payroll tax compliance and avoid mistakes when everything is handled by one company instead of spread across many different entities. This means less time spent on administrative tasks, allowing you to focus on other things like growing your business or finding new clients!