Understanding The Benefits of Payrolling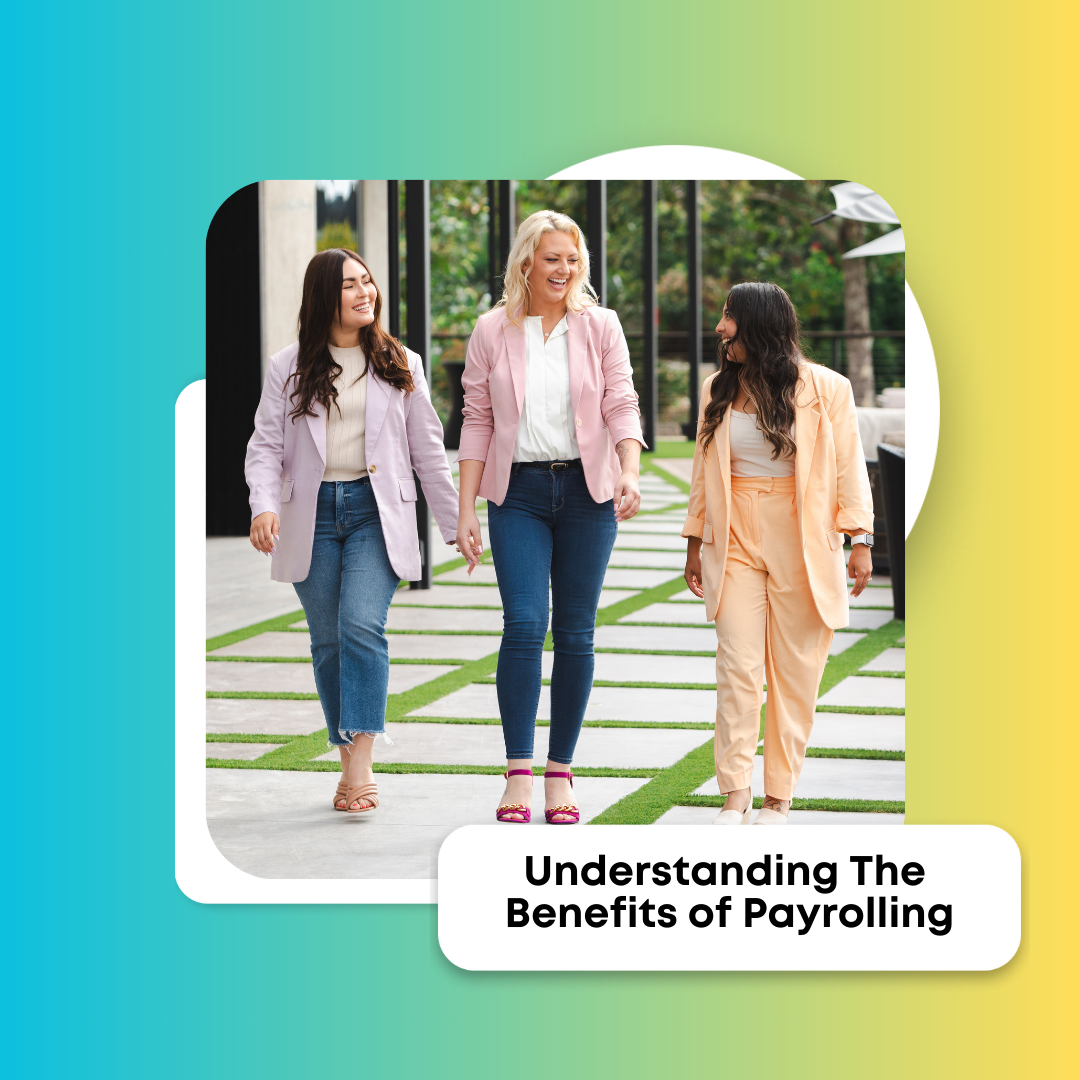 Guest Content from one of our TCW Clients:
Payrolling, also known as employer of record service, is an integral part of our business strategy that allows us to effectively control costs, manage headcount, and provide our business with the much-needed flexibility it requires.
By leveraging payrolling services, we can streamline our contingent workforce program by adding talent where needed and for as long as we need the talent. This not only reduces liability and compliance overhead but also frees up valuable time and resources that can be redirected toward more strategic initiatives, which I have way too many of.
Moreover, payrolling enables us to easily scale up or down our workforce as per business needs without the complexities and costs associated with hiring, onboarding, provisioning and terminating employees.
It empowers us to stay agile and responsive in a rapidly evolving business landscape, ultimately driving our success and growth. With payrolling as an integral part of our business strategy, we can confidently navigate the challenges of managing costs, headcount, and flexibility, propelling our business toward greater efficiency and profitability.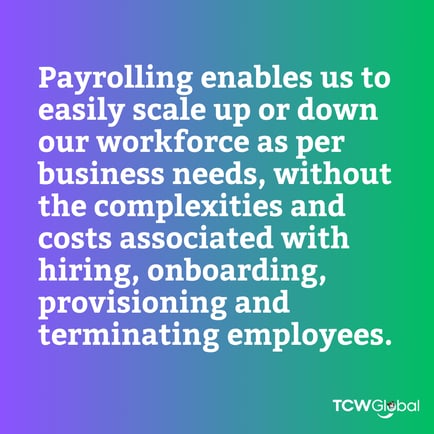 Payrolling services provided by TCWGlobal have proven to be an invaluable resource for our company for over seven years now. By leveraging their expertise, we have been able to effectively control costs, manage headcount, and maintain the flexibility needed to succeed in today's business landscape.
The simplicity and power of StaffingNation makes our lives so easy ... no more spreadsheets, and we've reduced our user count in Work Day, saving money on license fees.
The streamlined processes have allowed us to ensure accurate and timely payments to our workers, and even our IC's get paid weekly and are vetted by TCW. TCWGlobal has truly become a trusted partner in our business strategy. We encourage you to explore the benefits of payrolling and partnering with TCWGlobal for your own company's CW program.