Labor Contractor Employee Reports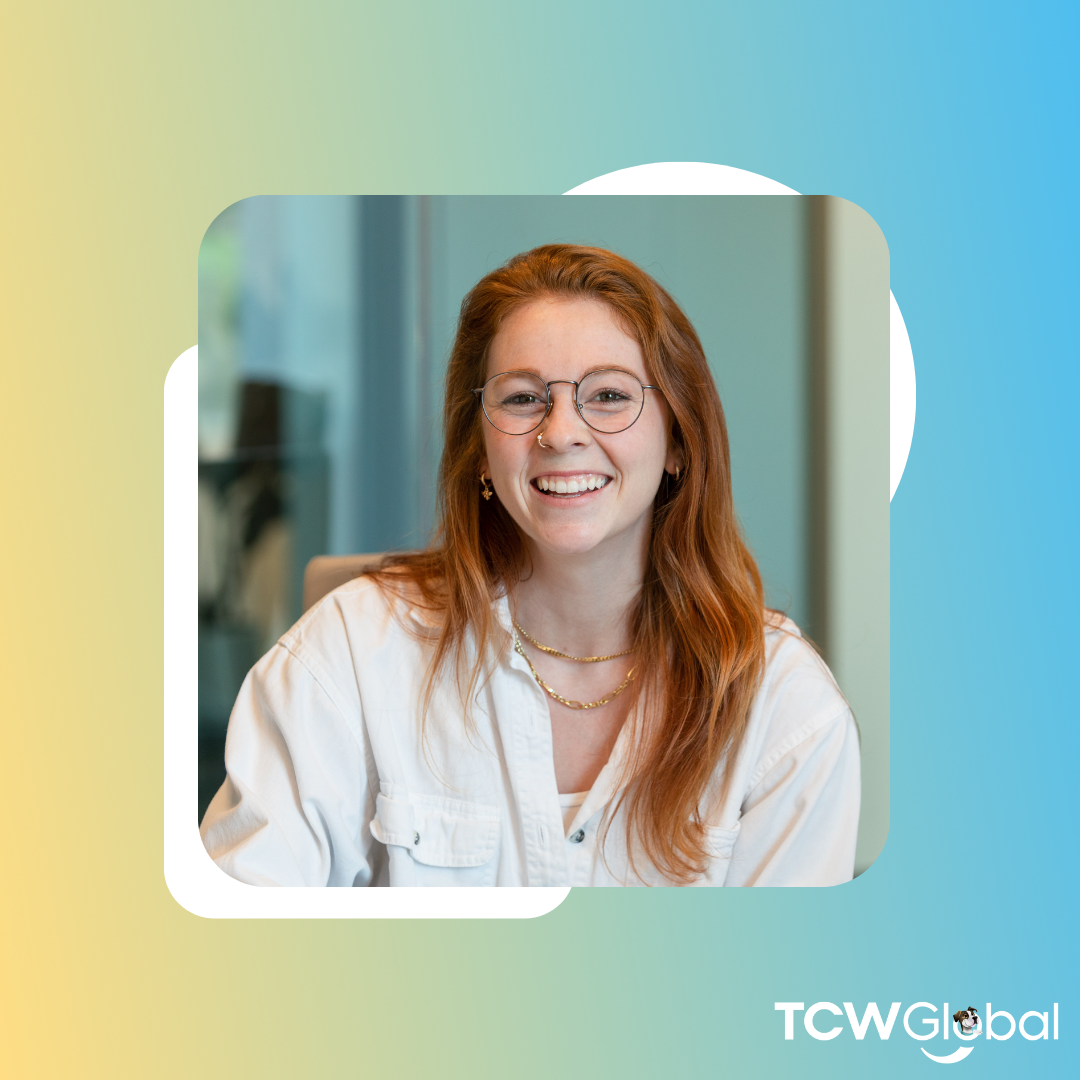 What You Need to Know About Requesting an Extension for Labor Contractor Employee Reports
Have you heard the news? If you're a company that needs to file Labor Contractor Employee Reports, then you'll be happy (or relieved) to hear that The California Department of Industrial Relations (CRD) announced that companies who need to file Labor Contractor Employee Reports can request an extension until July 10th.
Staying informed about this extension is crucial, so we want to make sure you have all the latest information.
These are the updates we got from our Chief Compliance Officer, you won't want to miss them.
How to Request an Extension for Labor Contractor Employee Reports
To request an enforcement deferral period for Labor Contractor Employee Reports, companies must register in CRD's portal and fill out and submit the request form before May 10th (the original filing deadline, in case you missed it).
The request form requires specific information, including:

The name(s) of their labor contractor(s)

The number of labor contractor employees

A justification for the deferral request

The name and contact information of the person requesting the deferral
If this is too technical and you're not sure if this applies to you, don't be afraid to reach out.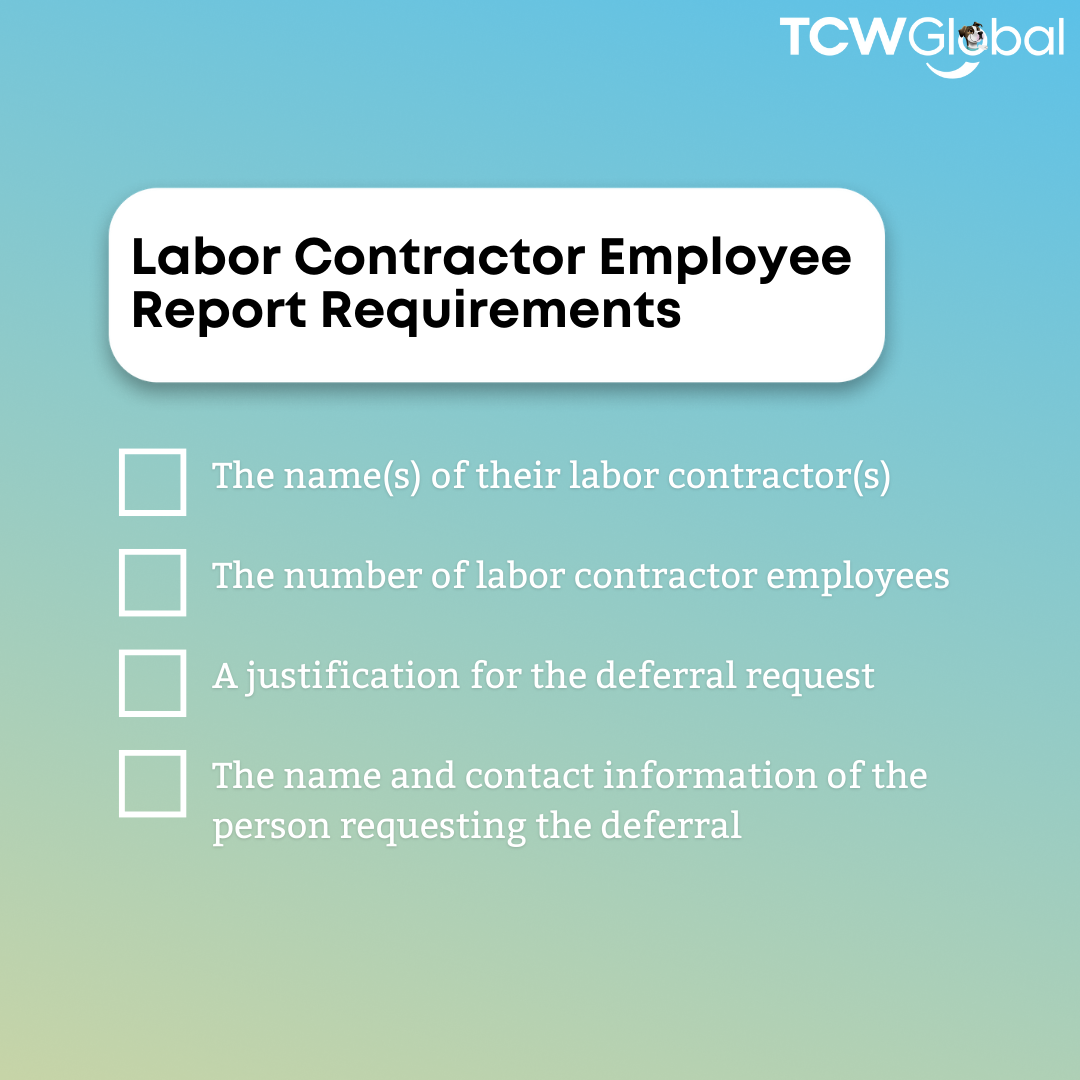 Compliance is Like Water
You read that right. Just as water is a fundamental resource for life, compliance is a fundamental aspect of a business's sustainability and success. Without water, life cannot exist, and without compliance, a business cannot function effectively and may face significant legal and financial consequences.
Moreover, water can take on different forms, such as liquid, gas, or solid, depending on the environment and temperature. Similarly, compliance requirements can vary depending on the industry, location, and regulatory environment. A business must be adaptable and flexible to meet these changing compliance requirements, just as water adapts to its environment.
Water is also essential for growth and renewal, as it nourishes plants and replenishes the earth. In the same way, compliance is necessary for a business to grow and thrive, as it helps to build trust with customers and other stakeholders and encourages responsible and ethical behavior.
It is vital to ensure that all compliance regulations are met. Partnering with an employer of record can help you navigate complex or unknown compliance regulations and ensure that your organization is always up to date with the latest compliance requirements. An employer of record offers support in areas such as tax compliance, benefits administration, and regulatory compliance, helping you avoid legal pitfalls and ensure that your organization remains in good standing.
Compliance can be viewed as the sturdy foundation upon which a business is built. Just as a strong foundation is essential for a building to withstand external forces, compliance is essential for a business to withstand legal and regulatory pressures. Without a solid foundation of compliance, a business is at risk of crumbling under the weight of penalties and reputational damage. Furthermore, like a building that is well-constructed and up-to-code, a business that is fully compliant is more likely to succeed and thrive in a competitive marketplace.
Why Work with an Employer of Record?
It's simple. Employer of Record services can be a smart business decision that prepares you for situations like these. The best thing about partnering with an EOR like TCWGlobal gives you the peace of mind to focus on growing your business while staying compliant.
Our favorite way of describing it is: Imagine you have the power to understand all the languages in the world without actually having to learn them.
So… In summary, the CRD's extension announcement for Labor Contractor Employee Reports is an important development for affected companies.
If you require more time to prepare your reports, make sure to request an extension by submitting the required information through CRD's portal before May 10th.
Compliance is critical, and partnering with an employer of record can help you navigate complex compliance regulations, avoid legal pitfalls, and remain in good standing. If you have any questions or concerns, please feel free to give us a call at 858-810-3000 or contact us at hello@tcwglobal.com for support.